Need to sue?
Being sued?
You're in the right place.
Complimentary case evaluations.
More than 35 years of experience in Small Claims Court.
We fight hard for businesses and individuals to get you, our clients, their justice in court.
We're proud to be Alberta's oldest and most experienced Small Claims Court Agency. 
U-SUE offers a vast array of legal services to both individuals and companies.
Needing to sue can be a stressful reality for many Canadians. Partner with U-SUE and reduce your stress by finding success. 
Have you been sued? Act fast. Our team is ready to defend your case and protect your rights.
Corporate debt collection
Take control of your Corporate debt recovery. Let us handle court proceedings for you and maximize recovery.
We provide comprehensive assistance for Small Claims Court, from Pre-Trial Conference to Chambers appearances.
We're Small Claims Court experts
Know the law, win your case. Our agents stay up to date on the latest laws in Alberta, providing you with the knowledge necessary to win your case. Read more here.
The legal process is complicated
Representing yourself can be costly without proper knowledge of court procedures. Trust us to handle your case with our expertise, Professional Liability Insurance (E&O) coverage. Read more here.
U-SUE provides time and cost savings with powerful case management software and nearly 40 years of experience in the court system for faster results. This allows clients to focus on other important matters. Read more here.
Get more of what you're owed
U-SUE helps you recover the money you're owed quickly and efficiently. Get more of what's rightfully yours with U-SUE. Read more here.
First rate customer service
At U-SUE, we are dedicated to providing first-rate customer service to help you get what you're owed. Let us handle your small claims court case and ensure you receive the compensation you deserve. Read more here.
Fair & affordable flat rate fees
Lawyers bill by the hour and you won't know what your case will cost until it is over.  We evaluate each matter and will provide you with a quote. No billable hours! Read more here.
U-SUE is dedicated to providing fairly priced legal services for matters in Small Claims Court. We offer a flat rate fee structure based on the amount of the claim and the complexity of the matter. Payment plans are available.
Unpaid loans – if there is money owed to you for any reason, U-SUE can help you have your debts paid by filing an action in Small Claims Court. We can force the debtor to deal with their obligation or risk having a judgement entered against them. Read more.
Unpaid invoices, NSF Cheques, Delinquent accounts, Unpaid Wages, Defaulted Loans are some of the matters we can initiate a civil claim for. We are more effective than a collection agency and get you results that are legally enforceable. Read more.
Breach of contract is a legal cause of action and a type of civil wrong, in which a binding agreement or bargained-for exchange is not honored by one or more of the parties to the contract by non-performance or interference with the other party's performance. Read more.
If it makes sense to file a Builders' lien we have both regular and expedited services to ensure your interests are protected. Before you file a builders' lien, there are a few items that you should understand about the process and the costs involved. Read more.
Often these cases have inadequate documentation at the beginning of the project. We can help you determine what information is relevant in Small Claims Court and also help determine what damages you can claim. Read more.
Landlord and Tenant disputes can be complicated and frustrating. Unpaid rent, breach of contract, and property damages are some common issues that arise throughout the course of a tenancy, U-SUE can help navigate the process. Read more.
Have you found yourself the defendant in a Civil Claim? U-SUE represents Defendants – those wrongfully sued – by defending the action in court and counterclaiming if required. We will advise you on the strength of your case, file the dispute note, develop a counter claim and represent you at all court appearances. Read more.
Do you need assistance an ongoing matter? Retain U-SUE to attend court with you. We can provide assistance and prepare you for Mediation, Pre-Trial Conference, Simplified Trial or Trial. Our skilled agents can also prepare applications and appear in chambers on your behalf. Read more.
Do you have a Judgment? U-SUE can provide Judgment Enforcement services to help you recover the money owed. We have experience in the various methods that can be initiated to accomplish this goal. Read more.
Call Now For a Free Evaluation
We make suing in Small Claims Court easy.
All information is confidential. Please be detailed, include a summary of your case with dates and the amount of money that you believe you are owed.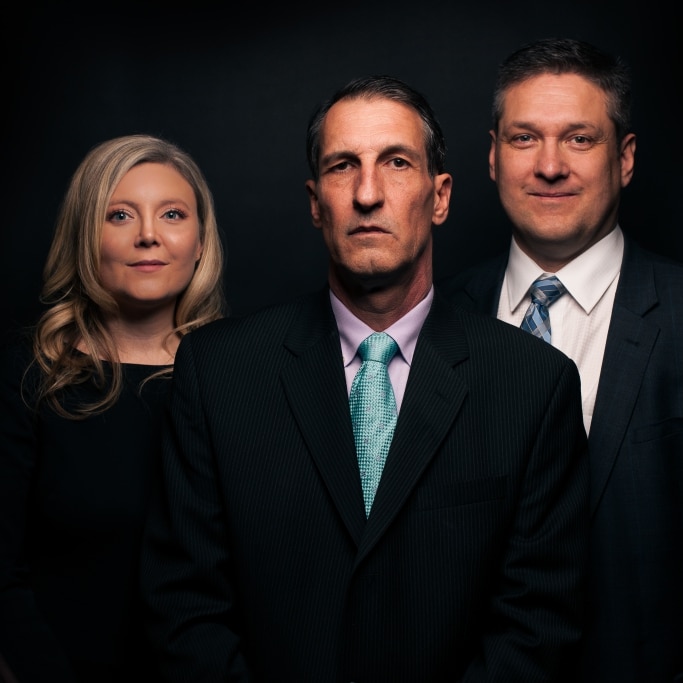 We are seasoned, professional Court Agents - not lawyers.
U-SUE is a full service Paralegal Firm specializing in Small Claims Court representing Plaintiffs and Defendants. We are committed to offering affordable flat rate fees for our services. 
As one of the oldest and most experienced Small Claims Court Agencies in all of Alberta, we have the expertise to achieve winning results inside and outside of the courtroom. 
Our goal is expedite the small claims court process and recover what is due. We are successful, relentless and only take on winnable cases. We didn't build our business on being paid to lose!
You will always know how much our services will cost.  We don't bill by the hour and we'll present you with a fair, cost effective flat rate fee before you hire us. We don't charge extra for phone calls, photocopies, or paperclips.
A court case takes hard work and time. We have years of expertise and knowledge that we use to get you the best results in the least amount of time possible.
U-SUE adds real value to Small Claims Court matters, by leveraging the Small Claims Court System to achieve results faster than doing it on your own,  saving you time and money. 
"U-SUE went to bat for my business. They handled our court matters from start to finish. I'm happy to state we won our case and didn't even have to face Trial. I would highly recommend U-SUE."
-S. Semark
I was pleased with the outcome as they recovered the full amount owed to me. It surprised me how simple it was as they took care of everything."
-J. Parke
We manage your case from start to finish.
And everything in between. We take care of it all – drafting and filing the claim, mediation, pre-trial conference, chambers applications/affidavits, settlement agreements to running a trial and obtaining a Judgment. If needed, agents can continue to work with you to actually recover the money you are owed. 
Court actions can be complicated, time consuming and often intimidating. With U-SUE on your side, you will get professional representation while saving time and money.
You are kept informed and updated on your case via email, we prepare you for any court appearances and attend with you.
We are with you every step of the way.
Collection agencies are becoming less and less effective and are not a good fit for the vast majority of disputes.

Online service, utilizing powerful case management software, we do most of our client intake over the internet saving you time and money. Our fees are typically less than what you would have to pay a collection agency and generally about a 1/3 of the cost that you may pay a lawyer.
Retainer to start: $2500 - $5000
Typical hourly rate: $450
Offline process, you must meet in person, can be inconvenient and very costly, resulting in unpredictable legal fees. Generally not the best option for those who wish to sue in Small Claims Court.
Ready to start the process? Submit your claim evaluation now.